NETFLIX & CHILL (MAY 2018)
Okay so... it's been over year since my last Netflix & Chill installment, but here we are again.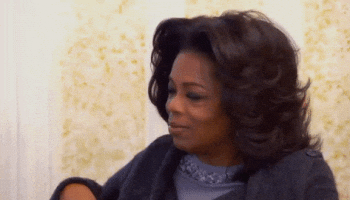 Over the past 12 months or so I have come across some noteworthy and not so noteworthy 
projects that are worth mentioning and forgetting. So here are my recommended do's, don'ts and maybes that I came across on Netflix. 
DO:
1. DEAR WHITE PEOPLE
Dear White People explores the experiences of black college students navigating life at a predominantly all-white Ivy League university. The series picks up where the movie ended regarding the blackface party thrown by a white fraternity. DWP is one of my favorite shows right now. The satirical comedy, real world social problems, and millennial drama makes for a perfect binge. DWP masterfully depicts, as the cast and crew have said the experience of being a black face in a white space through the lens of different perspectives. I appreciate seeing the variety of blackness and the message that no two black people are the same or have the same journey. DWP addresses colorism, classism, racism, patriarchy and privilege on the campus of Winchester University. Season 2 of Dear White People is now streaming on Netflix.
2. ON MY BLOCK
At first sight, I was not sure if I was the appropriate target audience for this series, but On My Block is actually hilarious and refreshing as there aren't many coming of age shows or movies reflecting people of color and our culture. What I enjoy about this show, is that the story being told is different. Though we have seen this formula before: a group of childhood friends entering high school and trying to manage relationships, school, and expectations, OMB is unique. The circumstances of the characters are in the backdrop of California, under the influence of gang violence and threats of deportation, all the while keeping the levity. I am really hoping they get renewed for a season 2. Season 1 is now streaming on Netflix.
3. GREENLEAF
Okay y'all, so Greenleaf is messsssy! But I am hooked. It falls in the category of melo-dramatic family drama but I ended up getting caught in all the secrets and lies that the first family of Calvary Fellowship Ministry is trying to hide. The main character Grace returns home after 20 years of being estranged from her family for her younger sister's funeral. Grace's presence is met with discontent and resentment from some family members and what follows is a snowball effect of destruction, greed, and turmoil as family secrets do not stay hidden any longer. Greenleaf is returning for season 3 on OWN in August. Seasons 1 & 2 are available on Netflix. 
4. 13 REASONS WHY
I'm sure by now you have at least heard about 13 Reasons Why, but if not, this show is about a high school student, Hannah Baker, who dies by suicide after a series of events including rumours, bullying, and sexual assault. Hannah leaves behind cassette tapes detailing the 13 reasons why and the people involved that caused her to end her own life. Upon the release of the first season, 13RW has received a lot of controversy around the graphic nature of the show; some critics even stating that the show glorifies suicide. However, the reality is, suicide is not glamorous or pretty in the least bit.
I think this show including the tragic ending of Hannah Baker's life, is a reminder of just how impactful people's actions are to others no matter how small or innocent you might think they are. The show highlights the importance of understanding that teenagers specifically, 
have heightened sensitivity and emotions which makes everything that happens to them in those years feel like it could be the end of the world. At these stages of development, high school and peer support or lack thereof, has the potential to make or break a person. I definitely recommend this show, however with caution and trigger warnings for those who are grappling with any of the topics shown in 13RW.  Season 2 is now streaming on Netflix. 
5. DOCTOR FOSTER
Doctor Foster got me all in my feelings! And not in a sad way, but in a vengeful way. Doctor Foster is about a woman who suspects her husband of cheating and is committed to finding out the truth. I can't say too much without spoiling it, but the show definitely takes some twists and turns that left me wanting longer episodes and more seasons. Seasons 1 & 2 are available on Netflix.
MAYBE:
1. SHE'S GOTTA HAVE IT
I was initially very excited about the release of this Spike Lee joint inspired by his 1986 film of the same name. She's Gotta Have It the series follows Nola Darling, a sexually liberated and unapologetic woman as she juggles life, career, and love. I had high expectations for the series considering.... Spike Lee, and there was a lot of buzz about this project. While I think some people really enjoyed the series, it was just okay to me. I love the actress. DeWanda Wise is absolutely beautiful and there are some gems in the first season, including Nola going to therapy, embracing having autonomy over her own body, and the issues of gentrification, but overall the writing was very off to me; the storyline seemed choppy and some character storylines were completely ridiculous and obnoxious. I feel like there were no young writers involved, yet they wanted the script to reflect today's culture so the show runners were trying to address "buzz worthy" content, but it fell flat. All that to say, I am putting She's Gotta Have It in the maybe category with hopes that the next season will get better. Season 1 is available on Netflix. 
2. DEUCES
I'll be honest, I don't really remember too much about this film. Maybe that's telling in itself. I wanted it to be decent because of Larenz Tate, Meagan Good, and Lance Gross, but it was quite underwhelming to me. From what I remember, Tate is a drug dealer, Gross is an undercover cop trying to take down Tate's crew and Meagan is caught somewhere in the middle. I wished the writing, production, and cinematography was better. Deuces reminded me of one of those urban novels that I used to read in high school come to life. Although this movie is mostly cliche, there was little twist at the end which is why I'm saying maybe to Deuces. It was not a complete waste of time. Someone might find this movie worth watching. 
3. RACHEL DIVIDE
I can't lie, I did get curious and I decided to watch this to see what ol' girl Rachel had to say for herself. For those who do not know the story, Rachel Dolezal was a community activist, president of the NAACP Spokane, Washington chapter, and professor of Africana Studies. It was discovered in 2015 that Rachel is not actually a Black woman as she had been identifying. Rachel was born to two white parents, however considered herself black. Once the media caught wind of this, social media had a field day and Rachel lost all of her positions with universities and within the NAACP. Rachel has since attempted to explain herself, however she is not being accepted with open arms. The Rachel Divide documented the life of Rachel Dolezal and the aftermath of her true identity being revealed. 
I wanted to watch this documentary to learn exactly how she went from appreciating black culture and wanting to advocate to completely abandoning her whiteness, self-identifying as black, and maneuvering to the top of the NAACP. This documentary lightly touched on her childhood but heavily showed her present-day struggles however it failed to tap into my empathy for Rachel. I do think her obvious trauma and history of abuse played a huge role in her identity and I believe that Rachel had good intentions; I don't know any white woman that would ever want to trade in their privilege and live as a black woman. Rachel must have felt an intense pull and identity to the black culture and struggle, however I am still not understanding why she could not just be an ally? Why didn't she see that as enough and what was her end goal? I think this documentary was pretty surface level, I believe the main goal was for the audience to feel sympathy for Rachel but did not give us enough of an explanation. If you are curious like I was, and you want to learn just a little bit more about Rachel's story, you can give it a view. 
DON'T:
1. SUPERMODEL
I really thought about putting this in the DO category just to make y'all suffer the way I had to while watching this movie. This movie is like a car accident; it's so bad and you want to look away but you just can't. I really wanted to turn it off, but it was so hilariously awful that I just watched the whole movie. Supermodel is so hard to summarize because they literally put about 25 different storylines in this one movie. I really think they forgot where they were going with this movie. My best attempt at a synopsis for this movie is that Supermodel is about a young girl trying to break into the modeling industry but she is faced with some unexpected challenges. 
Y'all this movie will give you a headache. I genuinely don't know how this film was even made. The character development is nonexistent, the production is absolutely horrendous, and the dialogue is horrible. But hey, if you like a poorly written, directed, and acted movie, this one is for you.
2. HONEY TRAP
This movie was not as awful as Supermodel, but definitely not worth watching. Honey Trap is about a young girl Layla in Brixton, London who gets involved with a gang affiliated neighborhood boy. Things turn south as Layla's boyfriend wants her to set up a friend to be murdered. Layla is just an all around basic, naive character. I couldn't tell if it was the actresses choices or the character itself, but I did not like the meek, mousey nature of Layla. At some points, I couldn't tell where this movie was going. Nothing about this movie resonated with me, but I did see some comments that stated Honey Trap was halfway decent so, watch at your own risk. 
3. BOY BYE
You know...I really try to give the black off-brand films on Netflix a try. But I am striking out. Boy Bye is about a woman who, just as she is giving up hope on love, finds the man of her dreams. Unfortunately it is discovered that this man is married. Now what pissed me off about this movie besides the overuse of the term "boy bye" and the super accelerated storyline was that all her friends knew the man was married but didn't know how to tell her. 
I mean... hello homegirl code. They had my girl Wendy out here open for this man and did not even tell her because they "wanted her to be happy". Things blew up, and I just wanted to throw the whole movie away, but I watched the rest of it. Boy Bye was not as bad as the others but you can't say I never warned you. 
That's it for this edition of Netflix & Chill. As always, if you have any suggestions please let me know!
Please reload